My wallpaper "Joy Of Life" is featured in Smashing Magazine's Wallpaper Collection for February.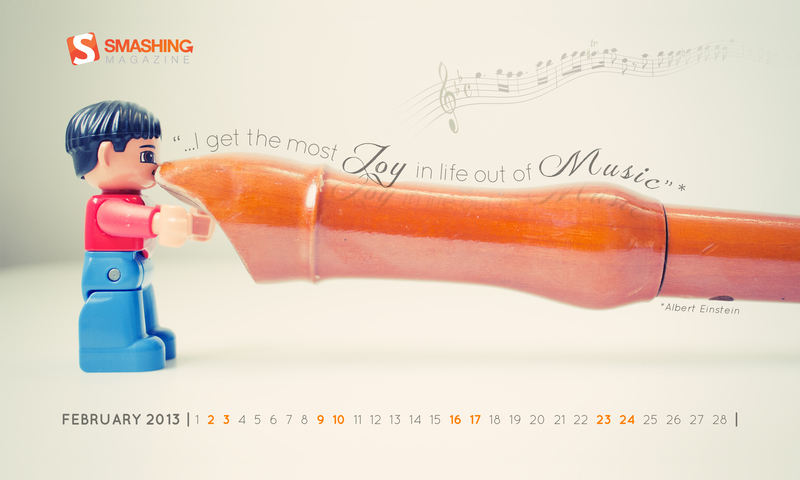 "…I get most Joy in life out of Music." This famous quote from Albert Einstein together with the firsts notes of Handel's Recorder Sonata in G minor, inspired me to create this wallpaper. I am willing to create a series of wallpapers about the Joy of Music. We'll see!"
To create this wallpaper, I used my son's toy figure and an old recorder placed on my office (which I turned it to a small studio for this photo-shoot).
You can download the wallpaper in various sizes here